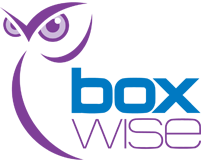 Contact us now on: 01376 551166
Site Map
TESTIMONIALS
Box wise offer an excellent service that is tailored to our needs. Always ensuring that service and quality are right first time.
Gemma Doyle.
Boxwise provide good quality boxes at a competitive price in a quick and efficient manner with staff always happy to help.
James Hatwell
Box wise have been our supplier for just over 3 years and offer us an excellent stock and serve facility. This helps us in controlling the many lines we use in cardboard and polythene products. I can strongly recommend the services of Box Wise to anyone that requires cartons and other packaging products.
Ainsley Buck
We have dealt with Box Wise for a number of years, and have found them to be very competitive, open and professional, quick to turn round new projects. The service and support that we receive is always excellent.
Chris Simons
As a major contributor in the supply of bacon to the UK market. We need fast reaction, reliable advice and service together with an experienced approach. Box Wise have been a valuable and key supplier for many years.
David Bull
With the nature of our business we need a fast and efficient service. Box Wise are very proactive in showing us ways to save money on our packaging which is why we have dealt with them for over ten years.
Simon Tuck